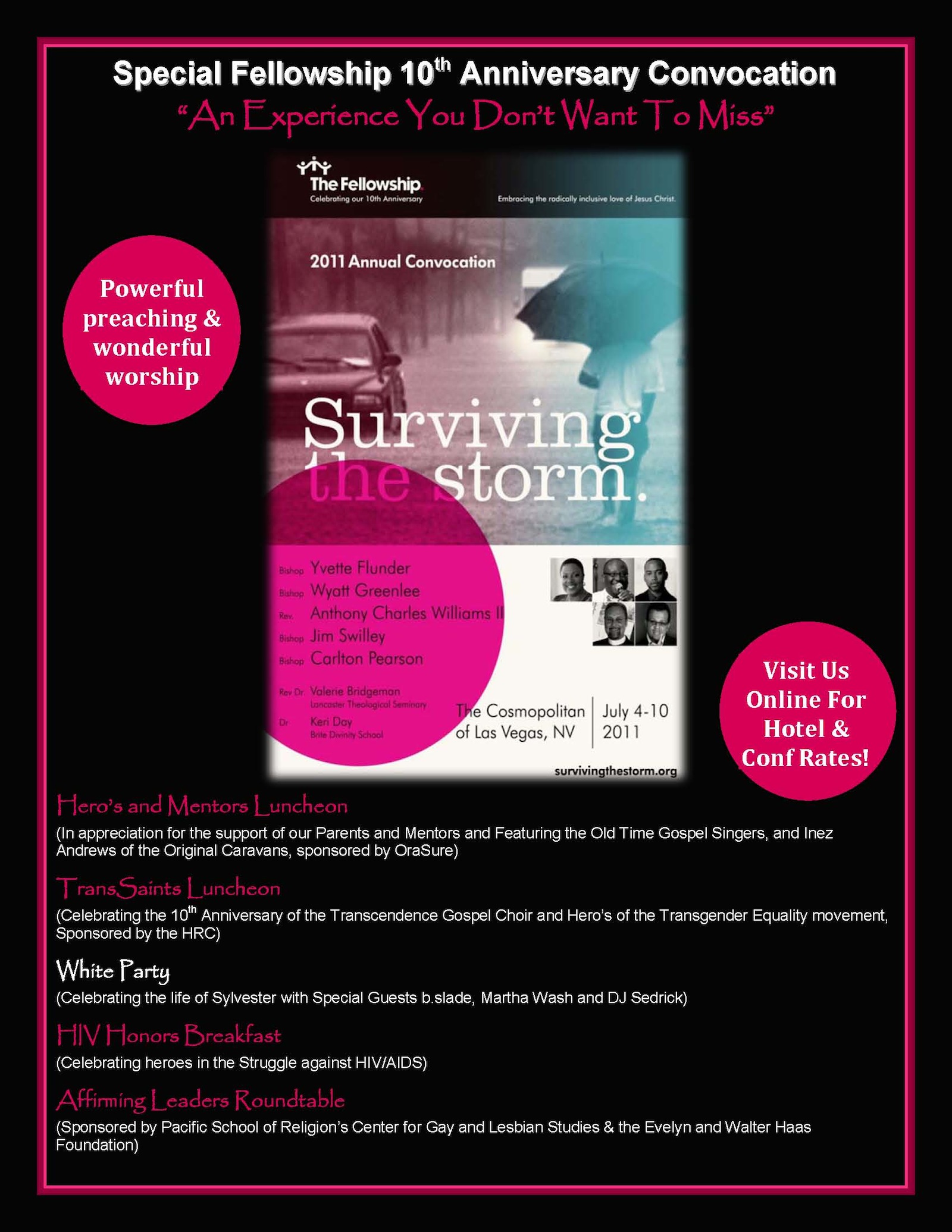 We found some information on some gospel artists who have been performing at gay and inclusive events. If you don't know what inclusive means its a doctrine that accepts and allegedly loves everyone including those from the homosexual community which goes against Christianity and the holy bible. Though it covers many other things, we will speak on what we mentioned to make our point.
Apparently, some of the gospel artists from back in the day have been booked for events that were sponsored for gay or inclusive purposes. We don't know if they knew beforehand who hosted these events but they were featured on posters.
Now, the poster above (click to see) is a 7 day event organized by
The Fellowship
by lesbian pastor Bishop Yvette Flunder of City of Refuge Church in San Francisco, Ca. It includes several events for the week of July 4- 10, 2011 honoring gay achievements but the first event was a
Hero's and Mentors Luncheon
where original member of The Caravans,
Inez Andrews
was featured for their gospel entertainment.
Its been reported that the Caravans later became an all lesbian gospel group founded by the late member Albertina Walker and Rev. James Cleveland. So there's no surprise that...
Read the full report
here